LIEBSTER AWARD
I was nominated yesterday by Sara Bachelor http://www.sarabatchelor.wordpress.com for this award.  Thank You Sara!  
As part of being nominated for the award there are 6 easy rules to follow: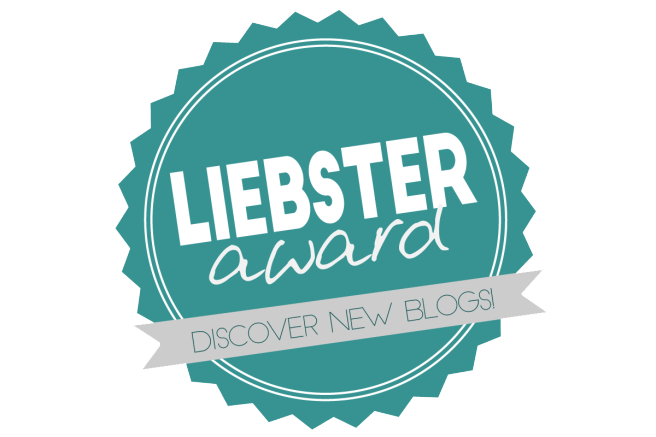 Thank the blogger who nominated you
Display the award on your blog
Answer a set of 11 questions provided from the blogger that you were nominated by
Post 11 random facts about yourself
Nominate 11 blogs with less than 1000 follows
Create your own set of questions for your nominations to answer.
Now it is my turn to answer Sara's questions!

Why did you start blogging?
I was inspired by someone else's blog and her hard work.  It always seemed theraputic to share stories and tips.  My blog is a "mommy blog" so I get all of my "material" from my children.  It is a never ending supply of funny, crazy, gross, and mommy mistake stories!
Describe yourself in 3 words?
Friend, Honest, Loyal

What is your favorite song right now?
I have so many favorites, and from so many genres.  I like everything (except country)
Where do you see yourself in 5 years?
Pretty much where I am now.  A wife, working mom, and still struggling to get some me time!

Who is your biggest blog inspiration?
The 5 boys in my life= Husband, step son (13), son (2.5years), son (1.5 years), Dog (8 years)

Have you ever travelled, if so where?
Mexico (3 times), Jamaica, Bahamas, and Aruba

Would you encourage your friends to start a blog and why/why not?
They wouldn't encourage me to, because my close friends are not in the blogging world at all.  However since I have started blogging, they are very supportive!

What social media platforms do you use to promote your blog content?
Facebook — https://www.facebook.com/partystwo.playdates  and Twitter — https://twitter.com/BethGiusti77

What is your favourite movie of all time?
I am not a huge movie fan, only because I can never remember them.  Although Disney movies are awesome.

How long have you been blogging for?
Only since the beginning of February

What do you do in your spare time, besides blogging?
 I have no spare time.  I barely get time to sleep!  Even when people learn about my blogging, one of the first things they say is "just one more thing on your plate…"  Yes because I am really enjoying it!
11 Random Facts About Me:
1) I always said I NEVER wanted children, now I can't ever imagine life without them (well maybe when they are acting like "that kid" in the store)
2) I had a 3.75 GPA in college
3) My favorite color is yellow
4) I love adventurous things; skydiving, white water rafting, and BIG roller coasters
5) I live on a lake, but want a swimming pool
6) My favorite holiday is Thanksgiving
7)I hate winter and love summer
8) I have moved approximately 20+ times in my life
9) I was married on 9/10/11 in hopes my husband would remember our anniversary
10) I have been a bridesmaid over 10 times (that's a lot of dresses)
11) I have been to Las Vegas 3 times!!!
Now the fun part… I will be nominating 11 new bloggers!!!!!!!